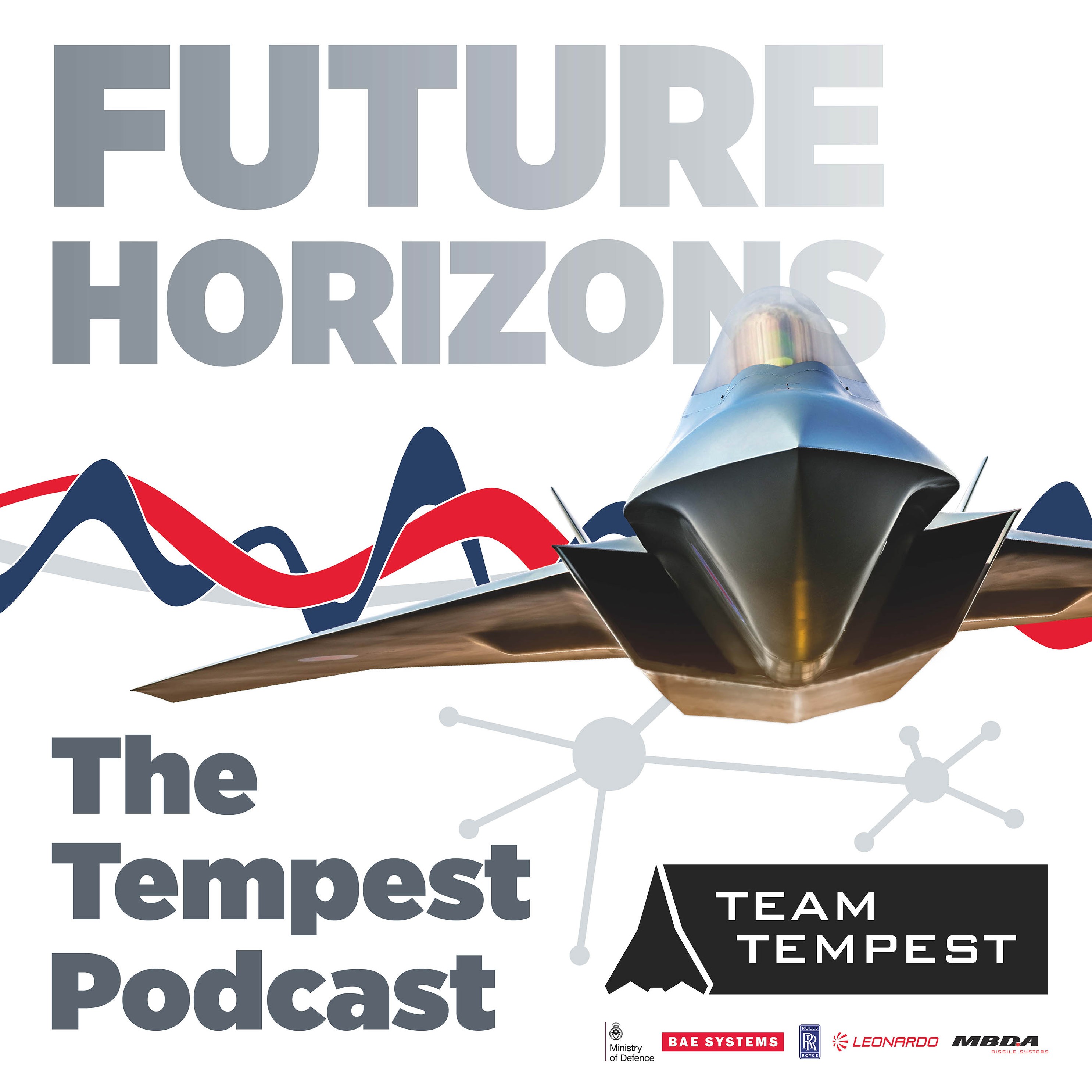 Earlier this summer, Tempest returned to the Farnborough International Air Show - the spiritual birthplace of the programme following its unveiling in 2018.
The Tempest presence at this year's air show offered those visiting a chance to learn more about:
the work being undertaken by each of the programme's international partners,
the portfolio of technology being developed by the Tempest partners
engagement with an extensive UK supply chain
and the programme's positive impact on the UK's levelling up and skills agendas
The air show was therefore a fitting background for the Future Horizons podcast to provide an update on the Tempest story and hear how the programme is preparing for the future.
Future Horizons podcast host, Zevi Watmough introduces UK MOD Programme Director FCAS Programme Air Commodore Jonny Moreton, and UK MOD Director FCAS, Richard Berthon and hears from representatives of the Tempest Early Careers Network (known as TECN).
Find out more about Team Tempest
Follow us on Twitter for the latest news on Team Tempest
Learn more about the opportunities for #GenerationTempest on Instagram
Catch up our story so far on YouTube