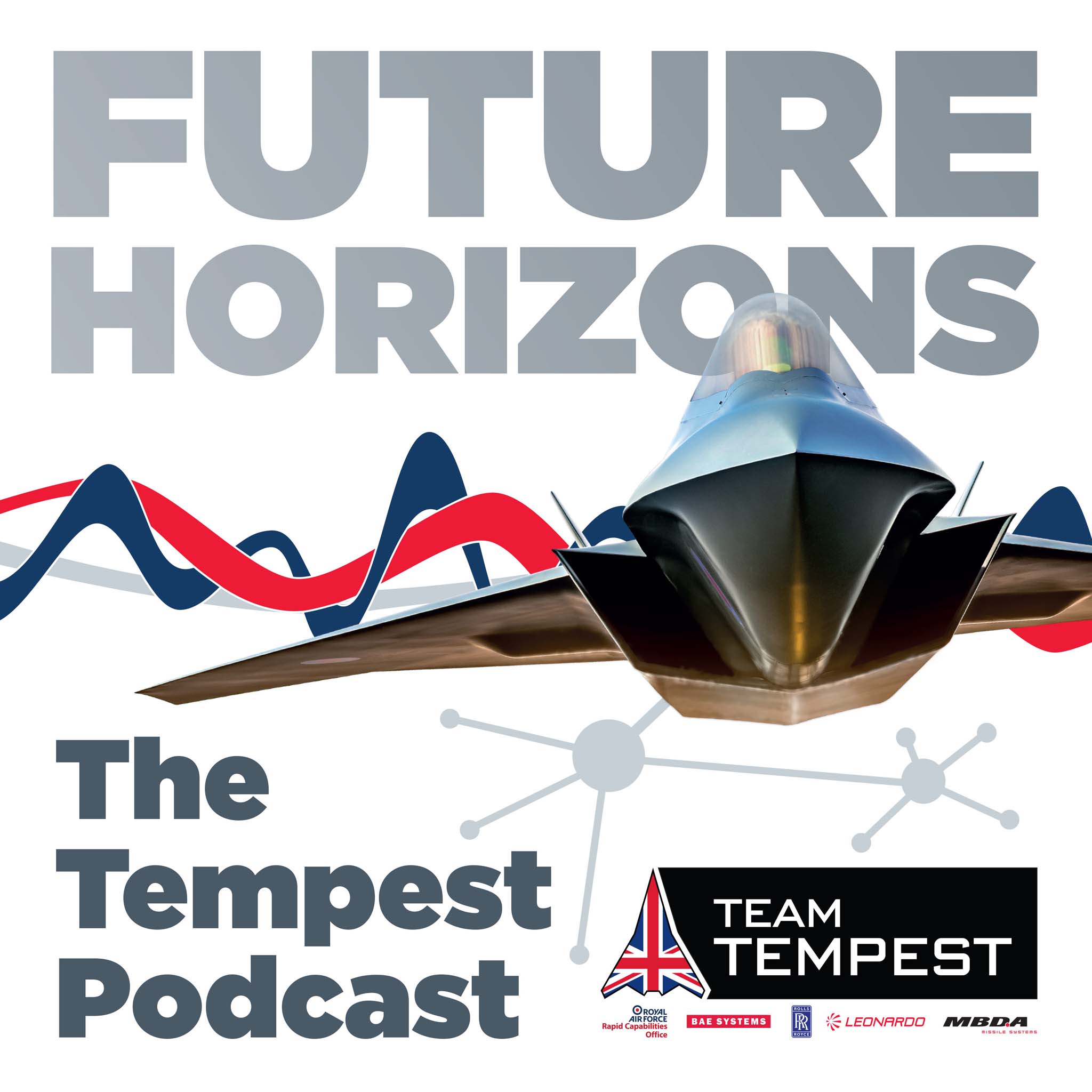 In this second episode of the six-part series, we discuss the implications of the UK Government's Integrated Review for Tempest and the aerospace industry, and speak with industry experts on the concept of 'Information Advantage', where having better information provides an edge in combat.
Part 1 – The impact of the UK Government's Integrated Review and the UK MOD's Defence Command Paper
With the title 'Global Britain in a Competitive Age', the Integrated Review has been described as the most radical assessment of the UK's place in the world since the end of the Cold War and reveals a seismic shift in emphasis towards science and technology.
We discuss the implications of these publications for Tempest and the wider aerospace industry.
Host Zevi Watmough is joined by Richard Berthon OBE, Director Future Combat Air at the Ministry of Defence; Tim Ripley, freelance journalist and a prolific author on military and defence subjects; and Phil Townley, Director Future Programmes, Rolls Royce Defence.
Part 2 – Claiming the Informational Advantage in an Information Age (starting at 33:50)
In an information age, where the development of the human-machine interface is gathering pace like never before, having a sound command of data and information is vital to a pilot's decision-making process.
The digital race is on to acquire and process more and more information at lightning speed. With daily advances in digital technology, how do we take the right action to ensure the UK armed forces maintain an informational advantage? 
We speak to Steve Formoso, Chief Test Pilot at BAE Systems and Lukas Chamberlain, Tempest Project Chief Engineer at Leonardo.
Find out more about Team Tempest
Follow us on Twitter for the latest news on Team Tempest
Learn more about the opportunities for #GenerationTempest on Instagram
Catch up our story so far on YouTube